Written by Yashika Burka
Chitrakote Waterfall
Chitrakote waterfall, also known as the widest waterfalls of India, emerges from the Indravati River. While on the journey you can see glistening crop fields and green meadows which travel along with you. This visual brings a refreshing spark during the monsoon season especially. On the opposite side of the waterfall lies Tirtha village. Tirtha village is known to have the largest hosting capacity for camping in Chhattisgarh. The whole Hosting and management part is taken care of by the SHG community here, known as Bastar Paryatan Samiti, Tirtha 
How it transformed with community tourism intervention
Before its formation as an SHG, the community was well versed with their duties in the village which involved farming, forest based collection, building houses, sewing dona pattal etc. They travelled to cities in search of jobs seasonally. After APS, an NGO, (who majorly work for generating livelihoods in the tourism and hospitality sector for the locals) along with District Administration Bastar, found the potential for tourism in Tirtha. It called out for individuals who can work and contribute towards the promotion of tourism in their area which led to the formation of Bastar Paryatan Samiti, Tirtha.  It provides services in camping, tour guiding, village walk, traditional cuisine, homestay accommodation and event management. This revolution not only helped in uplifting the community financially but also gave them a new outlook towards opportunities in the tourism sector, enabling them to amplify their voice regarding culture conservation as well as starting their own initiatives to support tourism in their area. Today they are one of the most experienced communities in the SHG circuit. 
About the Bastar Paryatan Samiti (Self Help Group- SHG)
Bastar Paryatan Samiti, Tirtha consists of 25 members out of which 10 are active members. A Self Help group started in the year 2016, along with the collaboration of Arya Prerna Samiti (APS), District Administration Bastar, Unexplored Bastar and Local Gram Panchayat. The community comprises people belonging to Muriya & Mahra tribes majorly. Apart from their main occupation they like to spend their leisure hours cooking or sewing leaf bowls (dona pattal). They have various other interests as well such as modelling, photography, watching cricket etc.  
Role of Unexplored Bastar in further linkages and marketing, capacity building
Unexplored Bastar took the most vital step towards training the individuals in order to conserve and promote the heritage through them and by them. For which they organized a 120 hours training program known as Community Tourism Training ( सामुदायिक पर्यटन प्रशिक्षण) for the individuals with the support of APS and District Administration Bastar under Amcho Bastar Tourism initiative. This involved a well planned module on personality development, hospitality management, personal finances, sustainable eco tourism, minimalist lifestyle etc. Unexplored Bastar acts as a guiding light for the community whether it be finding solutions for enhancement of the management facilities at the campsite or becoming point of contact with the government authorities whenever required. The representatives from SHG have attended Travel & Tourism Fair in Kolkata and Hyderabad and also been a part of Himachal Expedition tour by Unexplored Bastar for gaining utmost exposure in the sector of tourism. They also take part in TECA programs led by the team of Unexplored Bastar and assist them by sharing their inspiring journeys.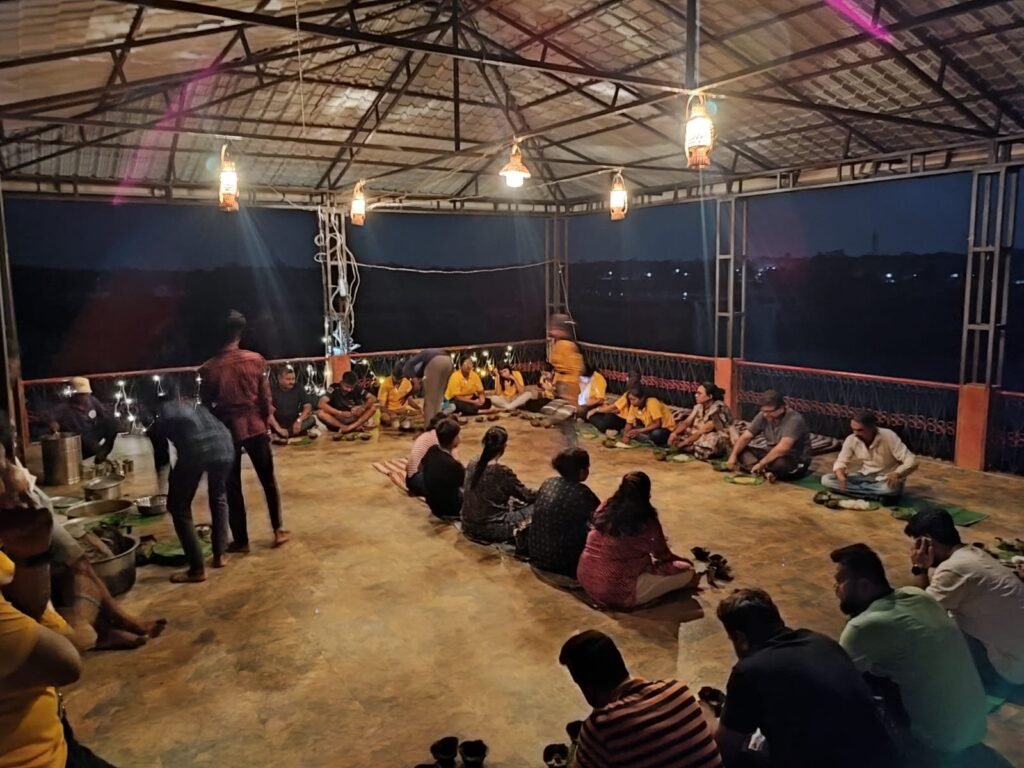 Experience at Chitrakote Adventure Camp
Chitrakote Adventure Camp (CAC) always attempts to bring on the best experience for spending your time besides the Niagra falls of India. Witness the soothing view of the waterfall and Enjoy the gushing stream of the Indravati river down the falls.  Head onto a journey discovering hidden Shiva Linga idols followed by soaking in the picturesque sunset while sipping your black tea. Even the imagination of this sight is so relaxing.
The most beautiful part is where you bond with the SHG community knowing their story of transformation and how their journey with Unexplored Bastar began. Learn dona pattal and grass at the comfort space of a local's house. This experience brings back the feeling of what it actually means to be connected to your roots. Explore the Dev gudi temples and know about the totems which are considered sacred by the local tribes. End the day listening to the folklore which Bastar holds accompanied with sweet potatoes and black coffee.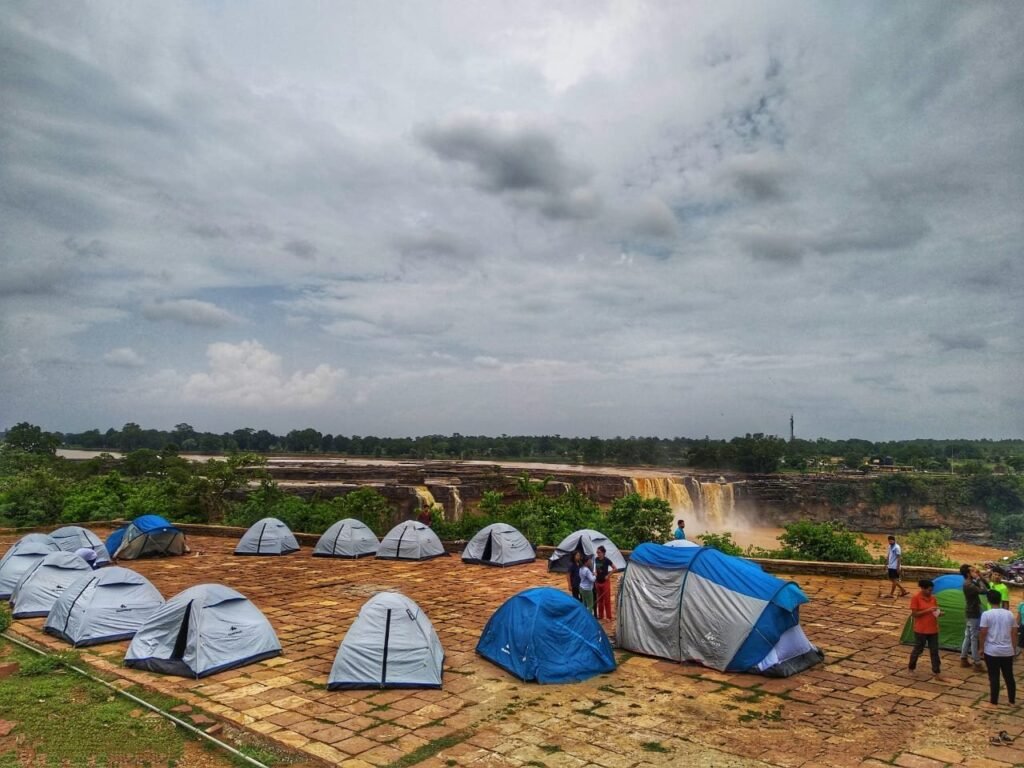 So do not wait any further, Visit to witness this ethereal beauty soon and renew your experience of camping with us at Chitrakote Adventure Camp (CAC)
BOOK your STAY at CHITRAKOTE ADVENTURE CAMP
For more information, please feel free to contact Unexplored Bastar
Contact us @ +91-91091 88567, +91-83700 78567
 Website – https://www.unexploredbastar.com
Instagram – https://www.instagram.com/unexploredbastar/
LinkedIN- https://www.linkedin.com/company/unexplored-bastar/