To create plastic-free zones, Unexplored Bastar has adopted eco-friendly ways in its operational activities at the campsites, touristic locations, and homestays. Reduction of carbon footprint is the need of the hour.
Global sustainability of an ecosystem depends on the overall behaviour of humans. To reduce the carbon footprint at the touristic sites, campsites, homestays, Unexplored Bastar uses leaf bowls for serving food, earthenware to cook, kulhads, water purifiers for permanent use. Now travellers are conscious towards the environment and they carry less plastic and hence less thrash at our campsites.
Regular cleanliness drive is carried out by the SHGs of Paryatak Mitra to clean up the thrash from the surroundings. Also carbon footprint can be reduced drastically by the plantation at a high scale. Regular plantation drive by Paryatak Mitra has been done to increase the green cover of earth and hence reduce the carbon footprint. Now tourists are also provided with saplings to engage in plantations and hence make the ecosystem greener.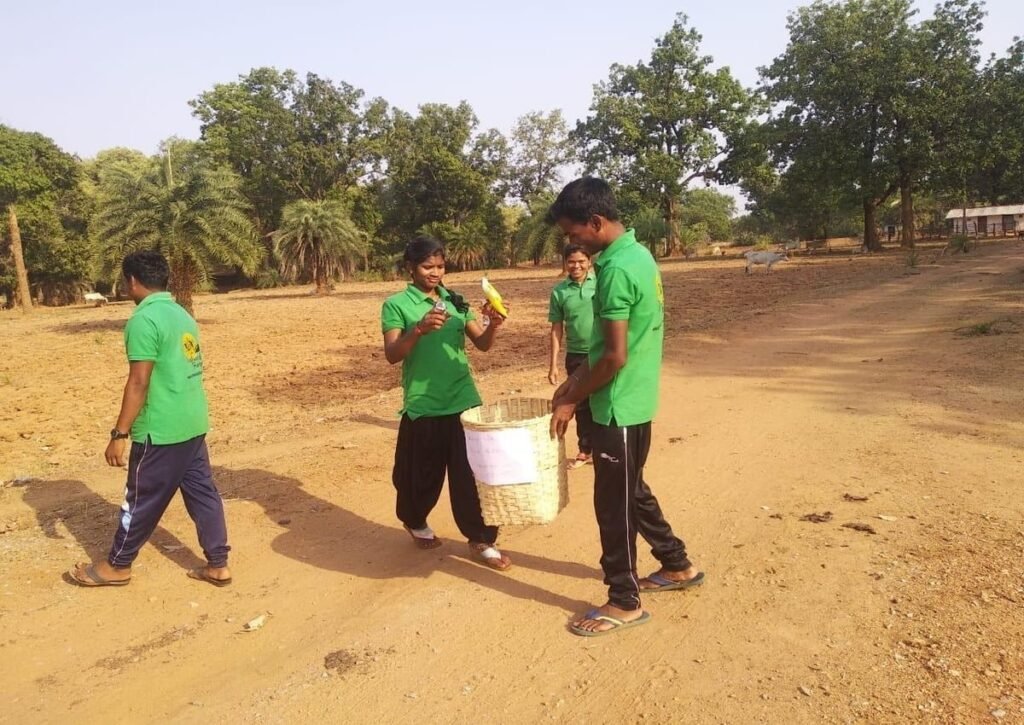 However, at the tourist locations, visitors increase the amount of plastic trash. So Unexplored Bastar along with 'Paryatak Mitra' has installed bamboo dustbins at the locations. Also, the plan to collect plastic trash in weight and make best out of waste is under progress. Awareness at mass scale by different programs are also under the plan.